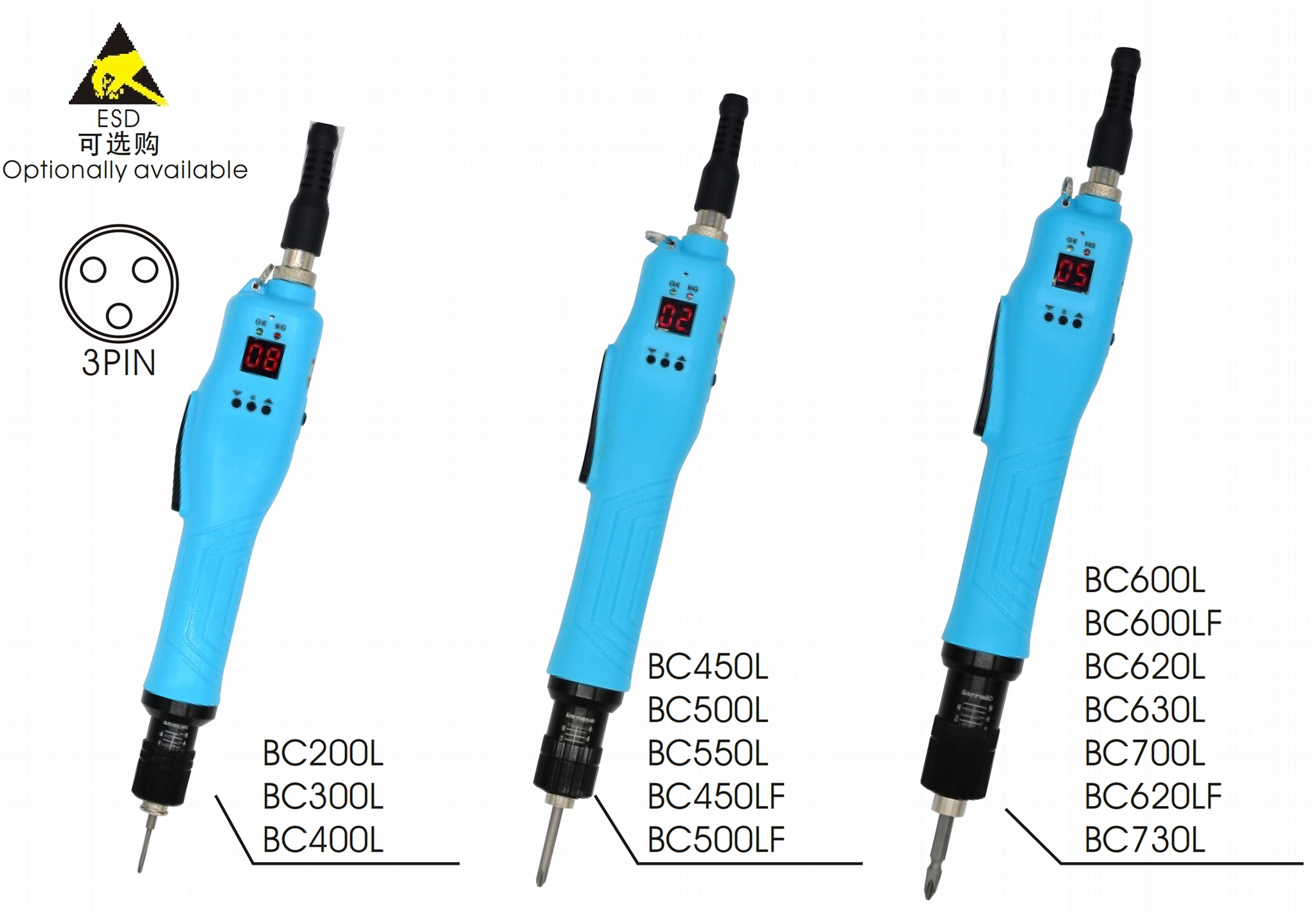 ESD Brushless Counter Electric Screwdriver Screw Driver
Model No.︰
Brushless Servo
Brand Name︰
IONSTAT
Country of Origin︰
-
Unit Price︰
-
Minimum Order︰
1 pc
Product Description
Features:

Setting the counter according to the number of screw to be locked on demand, can effectively prevent screw missed tightening and improve the assembly quality of the product.

Five separate locking groups can be set up. No need to reset parameters when changing locking products. The corresponding groups can be retrieved in the system to improve production efficiency.

Various locking parameters are set freely, and the exclusive locking mode is customized for the product,
so that the assembly operation can be flexible and diversified.

The speed can be set according to different locking requirements, 500-1000(1300-2000) rpm free setting, to achieve multi-use of one machine and reduce production costs.

The number of rotations can be preseted through the system, then the system automatically determines the locking status. It can effectively help users to confirm whether the screw has complete tightening, floating lock, sliding wire and other bad conditions.
Payment Terms︰ TT
Related Products